Previous Post:
I'm TOO Sexy for my SHIRT..
&nbsp Next Post:
Gossip Girls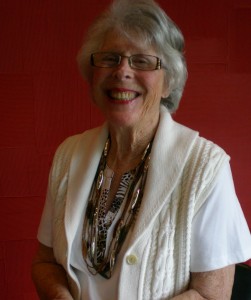 Dear Diary,
I walked into Happy Daze Assisted Living.. and right up to the dementia floor, (otherwise known as University of ROAM, home of the COUGARS) with my usual, non-existent fanfare. Hmmm—that's not completely accurate. I was fortunate enough today to have Faye and the rest of her hoods yell, "Hey girlie. Don't just stand there like a dummy. Come in and entertain us." Why thank you Faye, Irma, Doris. What a fab invitation. You make me feel soooo loved. What would you have me do today? Hey. I know. (Pulling out cell phone) Let's listen to ring tones.. I cannot tell you HOW much the residents enjoy this. The biggest thrill is when they hear the one that sounds like a siren. Yeah. I'll bet THAT one sounds familiar. Oooohhhh. Ahhhhhhhh.
Just as I pressed "dog barking" and everyone was all, "Where's the doggie? Come here boy.." I saw my MIL Ruth (dementia) walk around the corner. Uh Oh. I thought I saw "the look" on her face. "The look"..Characterized by a dazed and confused (more than normal) look in the eyes, pursed lips and some.. wringing of the hands.
"I'm totally out of hand cream. I just used the last of it. Make a note."
Naturally, when she saw me..her eyes lit up. See? THIS is MORE like it. now I'm going to get my warm welcome after all. Meh.
"Here." (taking my hand sweetly in hers) "Have some of this crème..I put too much on."
Gross.
"Thanks granny." I say. While I try subtly to wipe the ½ cup of hand lotion onto my designer (GAP) jeans. "Wouldn't want my skin to get dried out and prune.. (looking around the room). Never mind."
"I need a little help at my place (bedroom) for a minute..and I can't seem to find anyone that works here. Oh. Wait a minute.."
I watched as Ruth walks up to one of her gal pals Rosie and bends down to whisper something into little frail Rosie's ear. Apparently it wasn't the response Ruth was hoping for because she marched right back over to where I was standing and with arms folded in front of her chest and mumbles:
"I KNOW she works here. I've seen her in my room, cleaning under my bed."
Pffff. Yup.
ME: I'm thinking she probably doesn't.
RUTH: I'm telling you she DOES..she cleans the rooms.
ME: So explain to me how she PUSHES a vacuum cleaner while holding herself up with her..WALKER?
It turns out granny had a little trouble with her toilet getting plugged up by random..PANTS being flushed by mistake on purpose down it. She claims to not have ANY idea how they got there. I on the OTHER hand suspect that she caught a glimpse of the inside tag with the size printed on it.
That explains "our" pant shortage. She says the cleaning girl did it.
A
Copyright © 2009 My Sandwich Generation. All rights reserved.