Previous Post:
SICKO
&nbsp Next Post:
PHONE VEX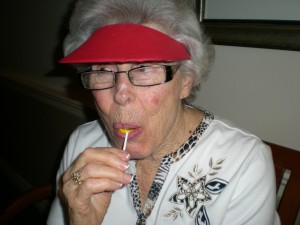 You know what THIS is? This is the face of a guilty woman. One who will stop at NOTHING to put fear into me by suffering from of all sorts of maladies.. headache, fever, nasal congestion. Then the MINUTE I leave.. BAM! My MIL Ru (dementia) FORGETS she was playing sick and takes off partying with her girls downstairs at the big Turkey Gala. Does she truly believe it wouldn't get back to me that she was spotted at the festivities all whooping and hollering it up. Yanking up her pant legs with the rest of her posse in a pathetic attempt to get George, their favorite waiter to show them his BAGUETTES? Pfffff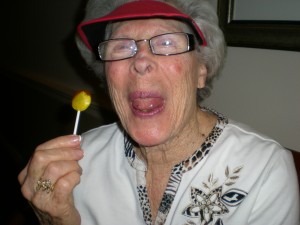 Go ahead..thumb your nose at conventional wisdom.. just don't be all complaining to me now that you've LOST your voice because you stayed up late drinking those YUMMY Prunetini thingy's and yelling at Faye to take it all off. She could have REALLY hurt herself on that table Ru. I don't feel One. Bit. Sorry. For you.
NOTE: Just ten minutes ago a nurse came down to find me and inform me that Ru had broken her.. TOE NAIL. Cripes! I'm on my way up.